Dr. Jay Heney, Chiropractor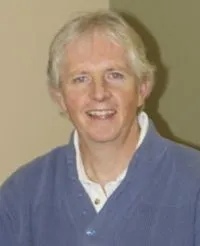 Dr. Jay is the co-founder of Hanover Chiropractic Health Care and has been helping his patients achieve a better state of health since 1985.
He graduated from Logan College of Chiropractic in 1984 and specializes in non-surgical alternatives for the treatment of pain. As a chiropractor with extensive experience, he is committed to promoting the health and well-being of his patients.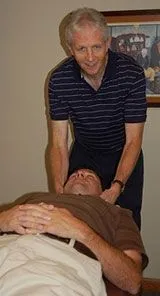 His treatment plans are designed to help the body heal naturally and improve one's quality of life in the fastest time possible.
Dr. Jay has a genuine concern for his patients' well-being and enjoys helping them attain new levels of health through personal chiropractic care.
His post-graduate studies include treatment for headaches, advancements in the treatment of low back and neck pain, emergency medical techniques, rehabilitative exercise programs and cold laser therapy.
Dr. Heney has a strong background in managing disc injuries, athletic injuries, motor vehicle injuries, acute and chronic neck and low back pain, and headaches. He also enthusiastically takes on the challenge of conditions that haven't responded to conventional medical treatment (drugs, bed rest, surgery), pre-surgical spinal conditions or failed back surgeries.
Dr. Therese Jacobs Heney, Chiropractor
Dr. Therese Jacobs Heney graduated from Logan College of Chiropractic in 1984. She opened Hanover Chiropractic Health Care in 1985 with her husband, Dr. Jay Heney.
Dr. Therese has advanced training in the following areas: Craniosacral Therapy, nutrition, visceral adjusting and lymph drainage therapy. Dr. Therese enjoys teaching others that health is a way of life that takes planning, commitment and follow through. Dr. Therese has a strong background in nutrition and uses that knowledge to assist each patient with their present health care concerns. Good nutrition helps to promote health and well-being and works hand in hand with any treatments patients receive in her office.
Dr. Therese enjoys utilizing Craniosacral Therapy to help naturally eliminate pain and stress while strengthening patients' resistance to disease. Craniosacral Therapy is a light-touch approach that can create dramatic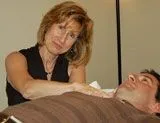 improvements while enhancing health and well-being. A typical session takes place in a quiet, private setting. You remain fully clothed as you relax on a comfortable, padded table. A gentle touch on various parts of your body is used to monitor the rhythm of the fluid flowing around your central nervous system.
Many conditions respond positively to Craniosacral Therapy including headaches, post concussion syndrome, hyperactivity, stress, fibromyalgia and post-traumatic stress disorder to name a few. Craniosacral therapy is a highly efficient way to impact and influence the function of the nervous system.
Dr. Therese enjoys supporting and partnering with her patients on their journey to better health.
Call our Hanover chiropractic office today!