Patients Choose Hanover Chiropractic Health Care LLC For All Their Health Care Needs!
Our new address is 24 Rockland Street (rte 139), Unit 1 (two buildings down from Boston Bowl), Hanover, MA 02339
"Chiropractic care is more than just making the pain disappear. It is about learning, understanding and taking care of your body to improve your quality of life."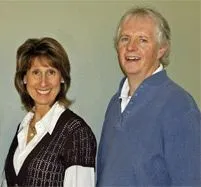 We Welcome You!
We offer our patients friendly, personalized quality health care that understands each individual's uniqueness. Having two doctors with individual styles of treatment allows for a greater capacity to address each patient's unique needs.
Our purpose is to improve each patient's health and well-being naturally by chiropractic care, nutrition and rehabilitative methods.
After thorough consultation and examination, we design a program specifically tailored to each patient's chief complaint and assist them in maximizing overall health. We enjoy working with our patients as partners on their journey to better health. Waiting will only postpone the moment you enjoy relief. So call now. Countless South Shore residents already have!
Call our Hanover chiropractic office today!